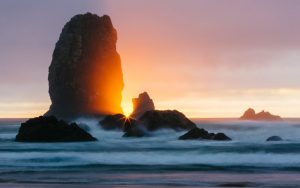 2022 is a triple 2 year coded to establish more feminine balance in the world.  2022 weaves and blends the masculine and feminine energies into a cohesive harmony of union and collaboration. 222 ushers in a new system of relating and creating that draws from this united force.  As the old patriarchal system decomposes and dies out, 2022 introduces the Goddess Infusion that transmutes and transforms the male and female energies into their divine essence, as sacred partners. 222 awakens the feminine power within all who are open and receptive.  It amplifies feminine psychic abilities, healing abilities, empathic abilities, receptivity and greater focus on Soul purpose – and serving the ultimate good of the humanity.   
During this Zoom session:
You will deepen your understanding of the divine feminine energies of 2022

Learn about the benefits of creating a deeper relationship to your feminine energy

Participate in a group meditation where we will learn how to run our female energy, with the intention of receiving, healing and being.
The Personal Mastery Series is an online gathering that meets monthly, with the intention of raising our consciousness in a supportive group setting.   Each month we will learn new techniques and tools to empower ourselves.  We will create the space to raise our vibration in order to live our highest potential.  Join live on the culmination of the divine feminine energies on 2/22 or via recording for the February class titled "Love of the Divine Feminine."
The Personal Mastery Series is open to anyone who has taken the Basic Energy Tools class.  Join the Zoom session on 222 at 5pm MST live or via recording. $33